As I'm sure a lot of you know, the most recent trend in online dating is an app called Tinder. A few months ago, a friend convinced me to give it a try. I did – because why not? It's free, and since technology is such a big part of our lives in this day and age, online dating has lost a lot of the stigma that it had a few years ago.
For those of you who haven't heard anything about Tinder, here's a brief summary about how it works:
- You make a brief profile with 1-5 pictures and a few lines about yourself.
- It's connected to Facebook, which creates trust that the people you're talking to are real.
- If you think a person is hot, you swipe right on their picture. If they're not your type, you swipe left.
- A chat box will be available only if both people have swiped right to each other. (This way, you're not bombarded with messages from people who aren't your type.)
Once the chat box is available, both people are mutually attracted to each other! Yay! Now … it's time for the inevitable pick up line. I have gotten a lot of terrible ones. So I hope you enjoy this collection of terrible pick up lines (and my responses) that I received on Tinder!
For the record, I'm not on Tinder right now. Occasionally (once every few weeks), I'll go on the app hoping for a miracle, but I give up after a few hours, when I receive an onslaught of cheesy pickup lines and am reminded about why I stopped using the app in the first place.
DIAMONDS IN THE ROUGH
All-access doesn't mean no problems.
The three Diamond sisters survived the summer in style after coming to live with their long-lost billionaire father. But making a place for themselves at their exclusive new Las Vegas private school is throwing them any number of gold-plated curves. Savannah's YouTube stardom turns into a Sweet Sixteen reality show extravaganza—with complimentary enemies on the side.
Dangerous flirtations don't keep Peyton from a gamble that will risk far more than she planned to bet. And when Courtney and the sisters' archenemy, Madison, uncover two explosive secrets, it will rock even this town of glittering illusion—and turn their lives upside down all over again.
Sisterhood, first crushes, and scandalous secrets explode in book two of Michelle Madow's riveting series, The Secret Diamond Sisters.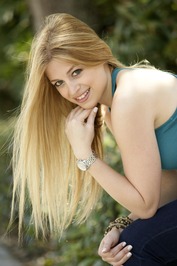 About the Author
Michelle Madow wrote her first novel, Remembrance, in her junior year of college.
Remembrance is the first book in The Transcend Time Saga, a three part series about reincarnation and true love that Michelle successfully self-published. The series was inspired by Taylor Swift's "Love Story" music video. Michelle's latest YA series, The Secret Diamond Sisters, about three sisters who discover they are the secret heirs to a Las Vegas billionaire casino owner, was published in March 2014 by Harlequin Teen. The second book in the series, Diamonds in the Rough, released in November 2014, and the third book, Diamonds are Forever, will be coming out in November 2015. Michelle is active on social media networks and has toured across America to promote her books and encourage high school students to embrace reading and writing.
Michelle lives in Boca Raton, Florida, where she is writing more novels for young adults. She loves reading, spending time with family and friends, traveling the world, shopping, Disney fairy tales, Broadway musicals, and loves talking with fans .
To chat with Michelle and other fans about her books, join Michelle Madow's Street Team on Facebook!
Barclay Publicity's Summertime eReader Giveaway!
More than 20 authors will be sharing their best and worst pick-up lines during this EPIC eReader Giveaway! Win dozens of prizes, including swag packs, print or eBooks, gift cards, tote, posters, themed prizes, etc...and of course, a grand prize of four (4) eReaders!
Win one of four (4) eReaders including:
Two 7" Kindle Fire Tablets
+ tons of runner-up prizes
Want to meet up with our author sponsors? Join the fun at the Summertime eReader Giveaway event page on Facebook:

https://www.facebook.com/events/477456029079167/

! Authors will be making appearances on the day of their posts so be sure to pop by and say hello.
a Rafflecopter giveaway
Are you ready to enter-to-win? Follow the giveaway stops for your chance to win one of these amazing prizes here:

Summertime eReader Giveaway!